Kitchen Party
Rupertsland Institute (RLI) was pleased to host the Rupertsland Métis Student and Alumni Association (RMSA)'s Kitchen Party at the River Cree Resort and Casino on September 25. Students and alumni were able to meet their advisors, connect with one another, celebrate their culture, and mingle with the newly elected representatives for the Otipemisiwak Métis Government.
In true kitchen party style, there was dancing and live music provided by the talented Alex Kusturok Band and RMSA Alumni Brianna Lizotte.
"Lisa Savill and Rupertsland Institute outdid themselves. They organized a 'kitchen party' where the energy, connection, and love throughout the venue was infectious. I love every event they get me for, and they seem to raise the bar every time," said Alex Kusturok, renowned fiddler and frontman of the Alex Kusturok Band.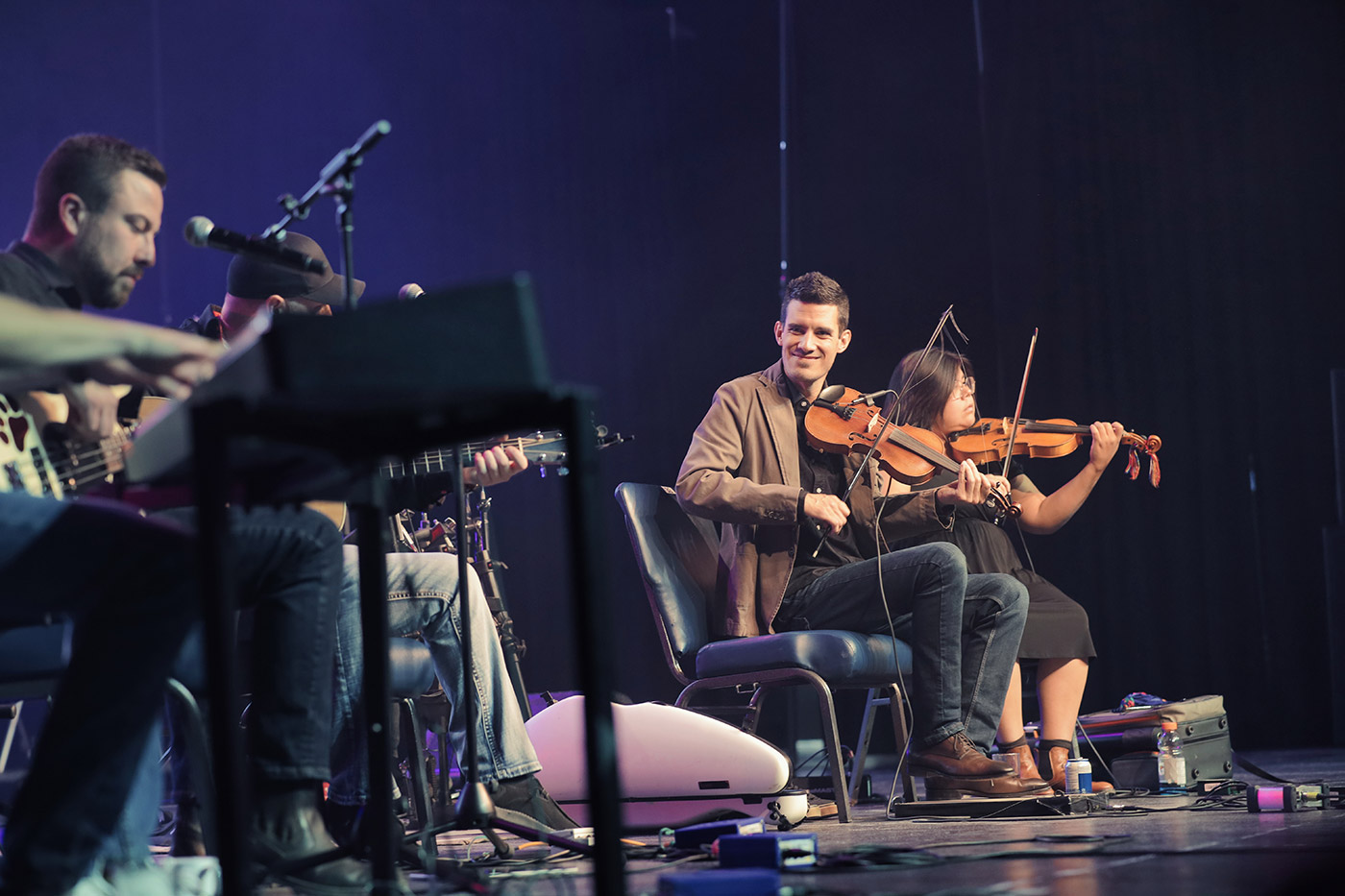 Attendees were treated to a barbecue buffet of hot dogs and hamburgers with fill-your-cup soft serve ice cream served throughout the venue.
RLI was excited to be able to include a Métis artisan market for the community to peruse throughout the event. Featured artists included Beaver's Den alum Summer Sigaty and Levi Wilde, as well many notable Métis artisans from the RMSA community selling everything from ribbon skirts to beadwork to mugs, and promoting their businesses to their community.
Rachel Thom, RMSA alumni and the entrepreneur behind Wild Willow Aromatherapy and Wellness, said: "The venue, the entertainment, the staff was classy. I enjoyed myself – meeting other vendors, chatting with so many wonderful people and creating a network. I'm new to the circle, I'm learning and what talent to learn from! The sense of overall pride I felt, gave me goosebumps."
Other highlights of the evening include Jacob Leblanc of Windspeaker Radio's live coverage of the event, where he interviewed alumni about the impact of RLI on their journeys towards getting ahead of their futures; and the presenting of the orange survivor's sash to outgoing Métis Nation of Alberta president Audrey Poitras by the MNA's Lorna Dancey.
Lisa Savill, Director of the Métis Education Foundation and Post Secondary Initiatives, and her team have been the champions behind the successful alumni events RLI has been able to put on the last six months.
"Seeing our community come out for this event and being able to connect with each other and enjoy the festivities was so special and really captured the spirit of connection," Savill said of the amazing turn-out for the event – over 300 students, alumni, and stakeholders came out throughout the evening. "It's clear that we are all craving connection, community, and culture. The alumni events are one way in which RLI is promoting that."