Employee Spotlight
Featured Profiles
Amberly Delorme
Summer Student
Amberly is working with the Rupertsland Centre for Teaching & Learning team this summer. She has recently graduated with a Child and Youth Care degree, and will be returning to the University of Alberta in the fall to work on her after degree in Education.
In her spare time, Amberly likes to keep busy creating art, making soup and doing a variety of sports.
Past Spotlights
Rae-Lynn Anderson
Summer Student
Rae-Lynn is working with the Rupertsland Métis Student Association team this summer. She is planning to return to school in the fall to upgrade her studies and hopes to study music at MacEwan University in the future.
Her hobbies include playing piano and singing.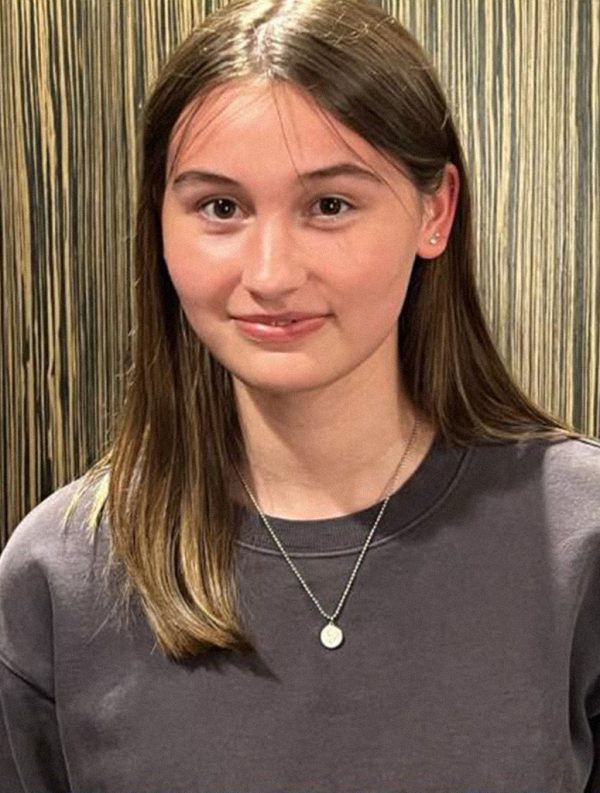 Seanna Savill
Summer Student
Seanna is going into grade 12 in the fall and her favourite subjects are sciences and math. When she graduates, she plans to attend university and study biology or physics.
In her spare time, Seanna likes to read and hang with her friends.
Ethan Trac
Summer Student
Ethan is working with the Rupertsland Métis Student Association team this summer. He is going into his second year of studies in Computing Science at the University of Alberta. Ethan hopes to work as a software engineer or in AI (Artificial Intelligence) after he completes his degree.
His hobbies include playing hockey, playing guitar and producing music.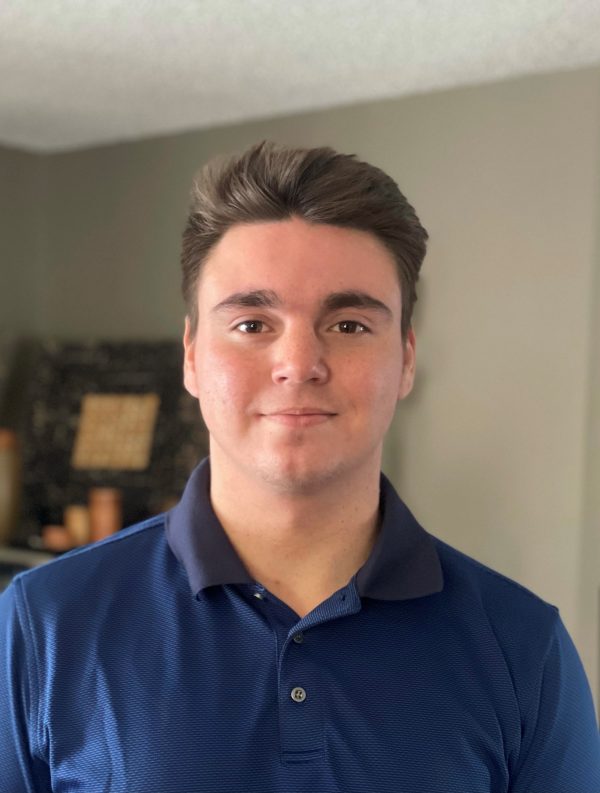 Nicholas Lewis
Research Intern
Nicholas is currently going into his third year of a Bachelor of Science degree at the University of Alberta, Majoring in Biological Sciences and minoring in Chemistry. Nicholas hopes to get into pharmacy school upon graduation.
Favourite movie? Pulp Fiction
Favourite hobbies? I love to go skiing and hiking in the mountains
Favourite treat? Buttery popcorn
Bailey Stefan-Houle
Media Production Assistant (Summer Student)
Bailey is a journalism student at MacEwan University, entering her final year of studies this fall. The lead vocalist of an indie rock band you've probably never heard of and a small-time actress in local indie films, she has aspirations of using her journalism degree to break into the Canadian documentary filmmaking industry, hoping to work behind the camera instead of in front of it. Her work as the sound editor and writer of the podcast "The Layers of Canada" has been recognized by MacEwan University for outstanding achievement, and she has also been featured as a student success story for her video on Métis culture. Her most recent short film was streamed live by MacEwan this past April.
Favourite movie? I have an ongoing and ever-growing list of about 20 favourite movies, but if I had to boil it down to a single film it would have to be John Carpenter's The Thing
Unique skill/talent? I'm in a band and I play piano, guitar, (sort of) bass, and sing (I actually have my grade 6 certification from the Royal Conservatory of Music in vocal performance).
Favourite treat? I am the cold brew queen (my recipe for the perfect cup is 99% cold brew + 1% chocolate oat milk)
Steven L. McGowan
PSE Advisor
Steve graduated with an Education degree from the University of Alberta in 2009 and has taught English as a Second Language for both the University of Alberta and MacEwan University. He also taught academic upgrading English 30-1, Social Studies 30-1, and Computer Skills at MacEwan. Steve has been a certified International English Language Testing System speaking examiner since 2014 and continues to work in this capacity part time on the weekends. Since joining RLI in 2020, he has come to greatly enjoy the opportunities to assist students on their paths to success.
Favourite movie or book? Saint Maybe, by Anne Tyler. I've actually read nearly every book that she has ever published.
Favourite hobbies/activities? Playing Strat-o-Matic baseball. It's a baseball board game involving cards and dice. I have the complete MLB seasons of 1986, 2000, 2004, 2008, 2012 and 2015. I'm a die-hard New York Mets fan.
Do you have a unique skill/talent? I can play the Appalachian dulcimer.
Bella Brereton
Employment Counsellor, Northeast Region
Bella graduated from Athabasca University in 2002, receiving her B.G.S in Arts and Sciences. She has been an Employment Counselor with RLI since 2003. With the support of RLI employee training, she completed her Career Development Certificate through Concordia University in 2009. She has been a member of the Career Development Association of Alberta since 2015.
Favourite movie? Holes
Favourite hobbies/activities? Love the outdoors
Biggest idol (athlete, performer, politician, etc.)? The king, Elvis
Shawnna Sullivan
Online Employment Counsellor
Shawnna comes from a background of customer service before joining RLI in October 2017. She is an experienced Online Employment Counsellor with a demonstrated history of skills in Sales, Customer Service and Team Development. Shawnna prides herself on providing the best for her clients and thrives off client satisfaction. She enjoys helping the Métis community reach their educational goals and is passionate about helping others.
Favourite hobbies/activities? Camping, hiking, swimming, being outdoors
Favourite treat? Blueberry Scones from Cobs Bread
Biggest Idol? Dolly Parton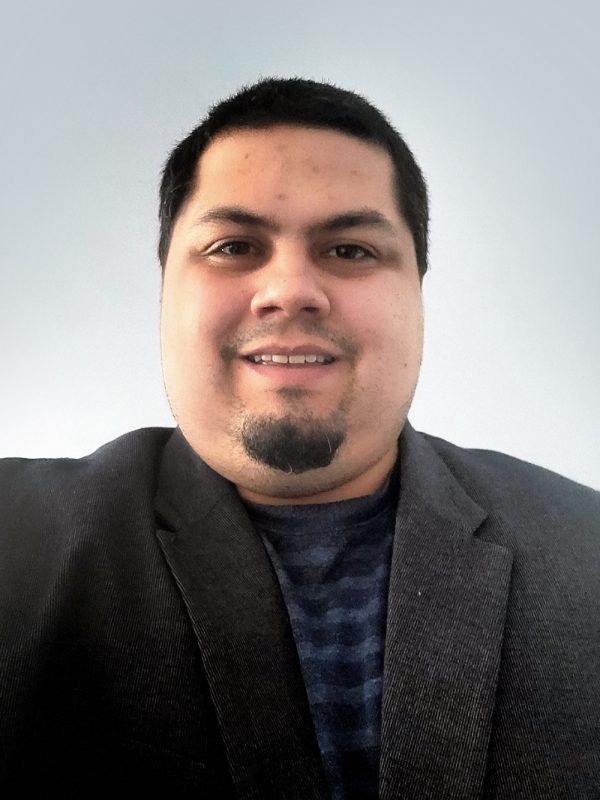 Steven Graham
Assistant Manager, Central Region
Steven graduated with a Bachelor of Psychology in 2013 from The King's University, receiving support and sponsorship from Rupertsland Institute (RLI) for the final portion of his degree. He then worked for one year as a youth case manager for a private child care services organization. He was hired as an employment counsellor with RLI in the Central region in 2014. Steven then transitioned to the Assistant Manager role with the Central region in September of 2019.
Favourite hobbies/activities? I enjoy backwoods camping and I am into the automotive scene and auto racing. I also quite enjoy reading science journals and research articles.
Favourite Book? Michael Crichton – Prey
Unique talent? I am actually a very good cook. I enjoy being in the kitchen and creating new recipes
Tina Ludwar
Assistant Manager, Calgary
Tina joined RLI in September 2018 as an Employment Counsellor. She has worked in human services for more than 30 years, gaining a Diploma in Liberal Arts in 2012 and a Bachelor of Arts in Justice Studies in 2014. Tina was recently promoted to the role of Assistant Manager in the Calgary office. She is eager to take on this new challenge and expects to remain with the Rupertsland family for several years.
Favourite movie or book? Anything horror! I love the original Changing movie with George C. Scott
Favourite hobbies/activities? I enjoy taking my 12-year-old pug for evening walks. She stops to smell everything, and a 20-minute walk takes us 1 hour. Just my speed!
Biggest idol? I don't have one idol. I appreciate resilience, compassion, humility, and integrity in others and view these individuals as my idol.
April Nabess
Employment Counsellor, South Region
April graduated with an Administrative Diploma in 2004. Her employment history is primarily in the post-secondary education industry. She began her career with RLI as a Client Resource Assistant in May 2015. April caught on quickly to RLI's programs and services and was then offered the role as a Job Coach in 2016. She was also cross trained as an Employment Counsellor and now holds that title in the Red Deer office as of October 2020.
Favourite movie or book? Jane Eyre - I am a sucker for English novels
Favourite hobbies? Fishing (there is something magical about the calm atmosphere the lake has to offer, then chaos happens when that fish tugs on your line and gives you that jolt of excitement!)
Favourite Treat? Rice pudding. It is hard to stay away from carbs when mom is making rice pudding!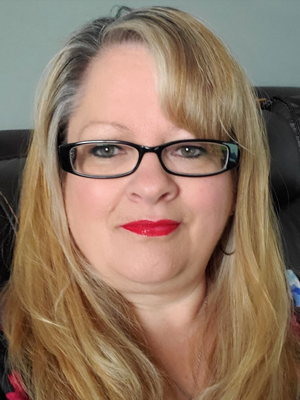 Kristena Belcourt
Regional Manager, Central Office
Kristena attended the Business Administration and Account program at NAIT with help from the Métis Nation of Alberta (MNA). In 2006, she returned to the MNA in the position of Senior Administrative Officer for the Labour Market Development Unit. Since then, she has had various titles and job duties within the MNA and RLI. In 2014, she was promoted to the position of Provincial Projects Manager, where she was essential in the development and delivery of the Métis Entrepreneurs' Workshops. Recently, she has been promoted to Manager of the Central Region and is based in Edmonton. As a proud citizen of the MNA, she loves how the work RLI does benefits the Métis community. Kristena says, "It is immensely satisfying to see the change in people from the start to the end of their training program."
Favourite Book? Anything in Anne Rice's Vampire series
Favourite Treat? Fresh baked bread
Unique Skill/Talent? Baton twirling – however, it's been a while
Melissa Tipler
Provincial Projects Manager
Melissa has a strong community/social services background with experience and education in Human Resources, Management, and Accounting. She began her career with RLI as a Job Coach in May 2018, collaborating with clients to achieve sustainable employment such as the creation and facilitation of the "Resume Fundamentals Workshop".
In May 2020, she was promoted to the role of Provincial Projects Manager where she creates training projects across Alberta (which included the first-ever Métis Virtual Job Fair in November 2020!). As a proud member of the Métis Nation of Alberta, she is extremely passionate about the work being done at RLI and enjoys the rewarding nature of making a difference within the Métis community.
Favourite movie or book? Any type of true crime documentary
Favourite hobbies/activities? Testing out new recipes, baking and beading. Hopefully more travelling soon!
Favourite treat? Ice Cream! And any type of candy! (I am known by my coworkers for having a drawer full of snacks at all times)
Leyla Sekyi
PSE Manager
Leyla has worked in post-secondary education for over 10 years. She holds a bachelor's degree in political science and sociology and a master's degree in adult education. Leyla enjoys working with adult learners and helping students achieve their educational goals. She joined RLI in summer 2020 and is happy to have found a job that aligns with her life purpose, which is serving others.
Favourite movie or book? Tao Te Ching, Autobiography of a Yogi
Favourite hobbies/activities? Spending time with my babies, going to the gym
Favourite treat? Carrot Cake, Sour Patch Kids, peanut butter cookies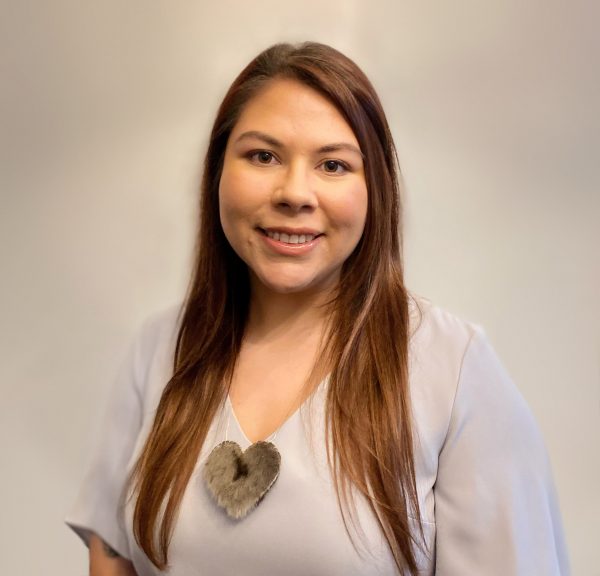 Avery Enzenauer
Provincial Disability Consultant
Avery has her Diploma in Fitness Leadership from GPRC as well as her Bachelor's degree in Kinesiology with a major in Adapted Physical Activity. Graduating from the University of Alberta in 2019, Avery gained a diverse skill set, where she learned how to be flexible and developed strong critical thinking skills. She has helped injured workers in a rehabilitation treatment centre return to work, as well as worked with individuals with disabilities throughout the summer months. Avery started with RLI in 2019 where she has the unique opportunity to continue to grow RLI's Disability Program and is humbled to be able to give back to the Métis community for those with diverse abilities.
Favourite book? The Power of Now – A Guide to Spiritual Enlightenment by Eckhart Tolle
Favourite hobbies/activities? Hiking during the summer months and snowboarding once the snow flies
Favourite treat? Popcorn!
Tara Lynch
Job Coach, Northwest Region
Tara graduated with a diploma in Human Services/Disability Supports and Services in 2010. She worked in the mental health field for many years after moving to northwest Alberta. Tara has been a job coach with RLI since December 2019. She has a passion for learning and helping others reach their true potential.
Favourite movie or book? Awakenings (the movie)
Favourite hobbies/activities? Painting, stand-up comedy, camping, fishing and hanging out with my daughter.
Biggest idol (athlete, performer, politician, etc.)? Betty White
Sharon Lee
Job Coach, Northwest Region
Sharon has been representing RLI in the mighty Peace region for over a year now. With her background in social and educational sectors, wanting to provide tools, tips, or training opportunities for others' betterment is a good fit in the independent area of northwestern Alberta. She believes in strong relationships. It is her passion is to promote loyal, independent clients, with resilient and formidable attitudes of self-sufficiency.
Favourite hobbies/activities? Learning, beading, renovating.
Biggest idol (athlete, performer, politician, etc.)? My sister – she's raising children that are self-sufficient and happy.
Favourite treat? Canadian candy - Kerr's Molasses Kisses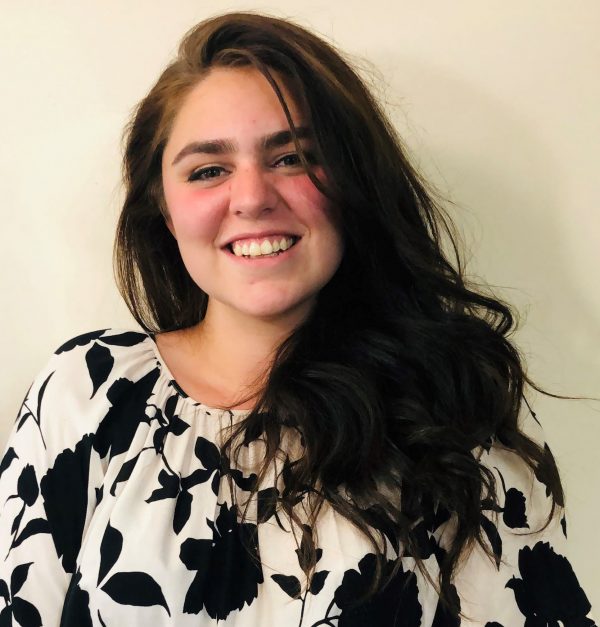 Kimberley Fraser-Airhart
K-12 Manager Métis Education
Kimberley is a proud Métis woman from amiskwaciy-wâskahikan (Edmonton, AB). In Spring 2018, she accepted a role with the Education team at RLI to support Foundational Knowledge resource development, and in November 2020 she accepted the permanent position as a Manager on the K-12 Education Team. Kimberley graduated from a combined degree program in Native Studies and Elementary Education at the University of Alberta, with a minor in Cree Language and a Certificate in Catholic Education in June 2020.
Favourite movie or book? One of my favorite authors is Richard Wagamese – I have read almost all of his writing! I would recommend everyone read Ragged Company. The story will catch your heart and inspire surprising reflections!
Unique skill/talent? This summer, I taught myself to longboard on the boardwalk of Sylvan Lake. I was the biggest newbie! I bought it from someone who lived there, and she was surprised to see me walk up in my sandals and shorts with no knowledge on how to longboard. I am not half-bad after practicing through the Fall.
Favourite treat? I love finding local coffee shops and trying out their unique blends and treats. We have so many amazing community businesses!
Marie Litwinski
PSE Advisor
Marie has spent the majority of her professional career working in post-secondary, most recently at Red Deer College in the role of Advising & Recruiting Associate with the Donald School of Business. Drawing upon her years of experience from different college service areas, Marie offers her students a well-rounded understanding to help them navigate their educational journey in her new role as Post-Secondary Education Advisor. She looks forward to learning and growing with the staff and students of the RLI Team.
Favourite movie or book? Tough question! Christmas – Elf, Christmas Vacation; Rom Com – Nottinghill; Grew up in the '80s – Top Gun
Favourite hobbies/activities? Going for walks….as that is about all we can do these days; camping.
Favourite treat? Chocolate – in any form
Maria Christman
PSE Advisor
Maria graduated with an Education degree in 2018 and taught middle school for two years, both as a full-time classroom teacher and substitute teacher. She quickly found a passion for substitute teaching, enjoying the opportunity this provided her to morph into many different roles and reach a larger demographic of students. She has always wanted to work more closely with the Métis community, being a Métis citizen herself. The joy this role brings Maria is insurmountable, as she gets to use her education background to help guide, assist, and support students in achieving their academic goals.
Favourite movie or book? The Harry Potter series! I read it for the first time while I was selling Taber Corn out the back of a truck in the summer of 2018. I'm definitely a Gryffindor. Although, I've recently explored philosophy books and have been quite invested in this genre.
Favourite hobbies/activities? I love cookbooks and anything that involves being outside, running, hiking, skating, floating down the Bow River, and spending quality time with my family and friends. My record player is one of my greatest possessions and I love thrifting for records!
Favourite treat? Dark chocolate and coffee. Anything 70% and darker and a cappuccino is my go-to!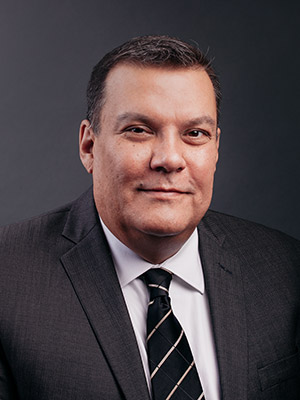 Mark McCallum
Senior Director of Operations
After graduating from the civil engineering technology program at NAIT, Mark joined RLI's forerunner as a regional labour market development manager in Fort McMurray for a few years. He left to pursue his CET designation with a publicly-traded Alberta mining company where he recently wrapped up a 12-year career as Vice-President of Business Development. During this time, he also served on RLI's Board of Governors for six years, prior to rejoining RLI's staff in February 2020. Early on before returning to school as a mature student, Mark carved out a decade-long career as an award-winning writer for newspapers like Windspeaker and Native Network News.
Favourite hobbies/activities? Playing with the kids, going to the movies, and watching the Oilers (not always in that order)
Favourite movie or book? Tombstone/The North-West Is Our Mother
Favourite treat? Bannock and smoked moose meat
Billie-Jo Grant
Associate Director, Métis Education and Lifelong Learning
Billie-Jo is an award-winning educator with over 20 years of classroom experience teaching K-9 students in both public and Catholic school classrooms. Billie-Jo was the recipient of a 2017 Indspire National Award in the role model category for Indigenous education and she also received a 2018 International Women's Award for her work in Indigenous education with her local community. Billie-Jo completed a Masters degree in 2018 and stepped out of the classroom into leadership to develop authentic, meaningful, and creative Métis resources with RLI.
Favourite movie or book? Freedom Writers
Favourite hobbies/activities? Yoga
Biggest idol (athlete, performer, politician, etc.)? Senator Murray Sinclair
Laura Diaz
Job Coach, South Region
Laura is a registered social worker with over 14 years' experience working in the field. Her focus in the past 11 years has been on employment and career coaching. Laura has been working in this field supporting a wide range of underrepresented populations find employment or training. With a focus on job search, interview skills, training, and financial literacy, she has helped to increase the workforce with great employees.
Favourite movie or book? Shake Hands With The Devil, The Help
Favourite hobbies/activities? I love to travel, swim and I am a big crafter
Biggest idol(s)? My grandchildren
Chad Bouchard
PSE Advisor
Chad recently joined Rupertsland Institute as a Post-Secondary Education (PSE) Advisor based in Calgary. He holds a Bachelor of Arts in Psychology and Economics from the University of Victoria. His past employment experience includes various roles in the non-profit and post-secondary sector supporting individuals to achieve their employment and educational goals. He has previously developed training, curriculum and supports for job seekers, job coaches, and community members throughout Canada and the United States.
Favourite movie or book? Zoolander, a classic with Ben Stiller
Favourite hobbies/activities? Learning Spanish and watching football ... not at the same time though
Favourite treat? Peanut Butter cookies
Jessica Labrecque
Job Coach, South Region
Jessica has over 10 years of Career Advising and Human Resource experience. She helps her clients navigate the rapidly changing world of work: developing skills to be proactive, adaptable, and knowing about what it takes to be hired. Jessica will be completing her Career Development & Academic Advising certificate in March 2021 and applying for the Certified Career Development Practitioner (CCDP) designation.
Favourite movie? The Nightmare Before Christmas
Favourite hobby? Studying ancient history
Favourite treat? Trophy sour candy
Michelle Ashmore
Post Secondary Education (PSE) Advisor
Michelle has worked in post-secondary for 30 years. She left her position as Team Lead, Student Recruitment and Advising at SAIT in November 2017. Michelle most recently worked at Mount Royal University as a Recruitment Assistant, until March 2020 when in-person student services were shut down. Michelle also works part-time as the Executive Director of Encorps Winterguard, a non-profit performing arts organization she founded in 1997.
Favourite movie or book? Less Than Zero
Favourite hobbies/activities? Coaching and performing with Encorps Winterguard
Favourite treat? Movie Theatre Popcorn (my favourite food group!)
Makayla Higham
Client Resource Assistant
Makayla is the first point of contact for those inquiring about the multitude of programs and services Rupertsland Institute offers in the Central Region. As a recent graduate from Macewan University with a Bachelor of Arts in Sociology and Political Science, she is very grateful to have begun her work in the community as a Métis Albertan herself.
Favourite hobbies/activities? Playing hockey or any sports. I hit my first home run in Slo-Pitch this past summer!
Favourite treat? Kraft Dinner, Velveeta on Shells specifically. It is my guilty pleasure.
Do you have a unique skill/talent? I used to do Ballroom and Latin Dance competitively.
Roxanne Hall
Associate Director of METI-Online Services
Roxanne has been with RLI for 17 years. Starting out as a Program Assistant in 2003, she moved up the ranks from Coordinator to Assistant Manager to Manager of RLI Central Region. Recently she was promoted to Associate Director of METI-Online Services. She has enjoyed her years working with RLI, a company that recognizes their staff for their hard work and dedication and looks forward to many more years helping the Métis community move forward in their education.
Favourite movie or book? I love all the old black and white Christmas movies
Favourite hobbies/activities? Reading fiction
Biggest idol (athlete, performer, politician, etc.)? Oprah, she has done such amazing things to help young girls in developing countries.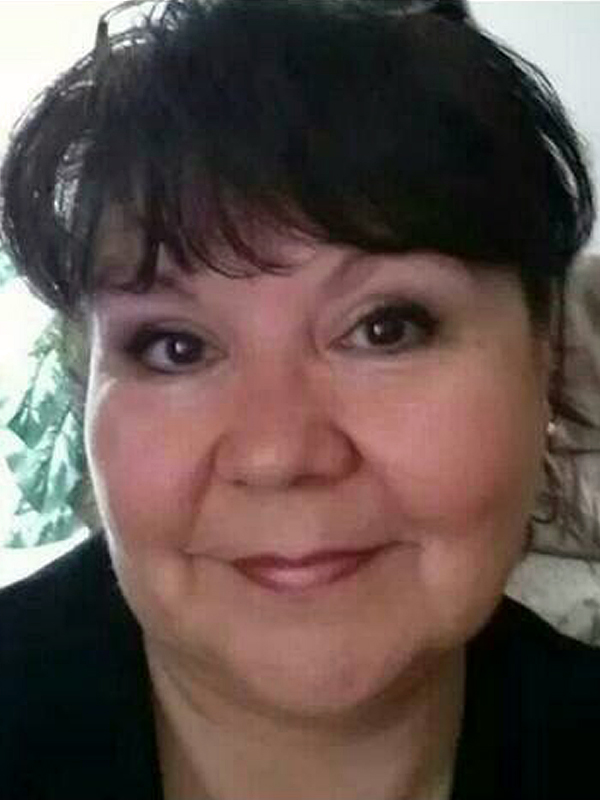 Laura Waniandy
Online Employment Counsellor
Laura is an administrative professional with over 25 years of experience. She has been involved with the Métis Nation for most of her career, and has worked as a Career Counsellor for RLI, and Office Manager for a Métis Local office. She truly enjoys connecting with and assisting students enrolling into post-secondary training.
Favourite hobbies/activities? Going to our lake lot and camping! There's nothing better than cooking and eating a meal outdoors and sitting by a campfire at night. The sights and sounds are invigorating!
Favourite movie or book? I like reading "murder/mystery" books. I also like reading books that have some sort of history relating to my indigenous background.
Favourite Treat? I absolutely love apple pie. Preferably freshly homemade.
Myrtle Beaulieu
Post-Secondary Education Advisor
Myrtle is a social worker, and has Certification in Career Development. She worked as an Employment Counsellor for over 7 years with Rupertsland Institute and her current position at RLI is as a PSE Advisor in a new department. Most of her experience and training is in Crisis intervention working with RCMP Victim Services.
Favourite movie or book? Overboard (the first one)
Favourite hobbies/activities? Hiking
Favourite treat? Dairy Queen mud slide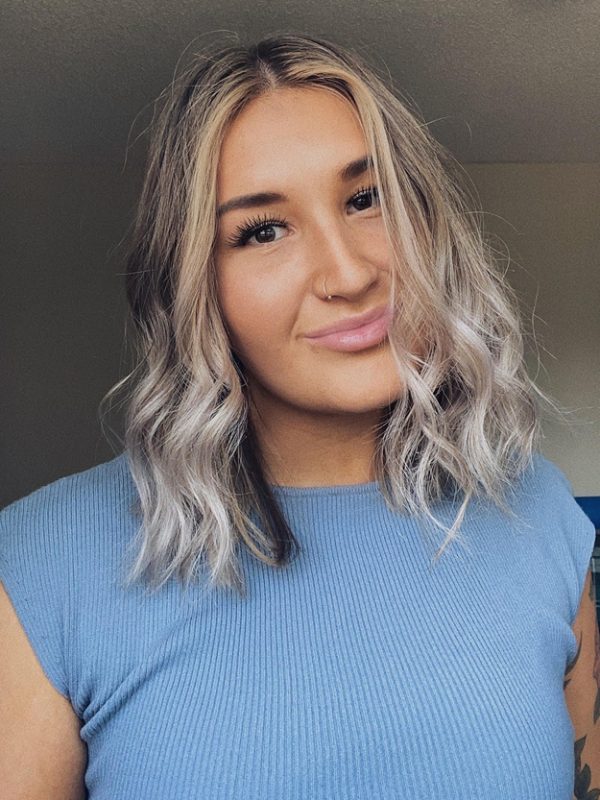 Kate Gillis
K-12 Theme Development Intern
Upon completing her undergraduate degree in history, Kate was hired as a Métis summer student working with the K-12 Education team. Kate recently began her Master's Degree in Indigenous Studies through the University of Saskatchewan. She continues working on the current theme development project with the Rupertsland K-12 Education Department.
Favourite movie or book? Anything by Quentin Tarantino
Favourite hobbies/activities? Yoga
Favourite treat? Miss Vickies Salt and Vinegar chips