Métis Education Foundation
The Métis Education Foundation (MEF) was established by the Métis Nation of Alberta (MNA) in 1991 as a charitable organization whose objectives were to improve educational outcomes for Alberta Métis. The MEF functions with a Board made up of the MNA Executive Council which meets quarterly to consider matters placed before it by Rupertsland Institute (RLI).
Since 2006, RLI and its predecessor, the Labour Market Development (LMD) program, have capitalized the MEF to support the establishment of endowments with post-secondary institutions. This funding is derived from a partnership between RLI and Employment and Social Development Canada (ESDC). The agreement that RLI has with ESDC, therefore, enables the MEF to invest in endowments that provide bursaries and awards to Métis students and it is a primary reason why the MNA appointed RLI to continue its management over MEF.
The endowments are created in perpetuity and each agreement is matched at the dollar value of the MEF contribution. In addition, each endowment carries formal partnership agreements with each post-secondary institution.
MEF Board of Directors
Audrey Poitras – President, Métis Nation of Alberta
Dan Cardinal – Vice President, Métis Nation of Alberta
Lawrence Gervais – President, Region 3 & MNA Treasurer
Carol Ridsdale – President, Region 6 & MNA Secretary
Métis Education Endowment Agreements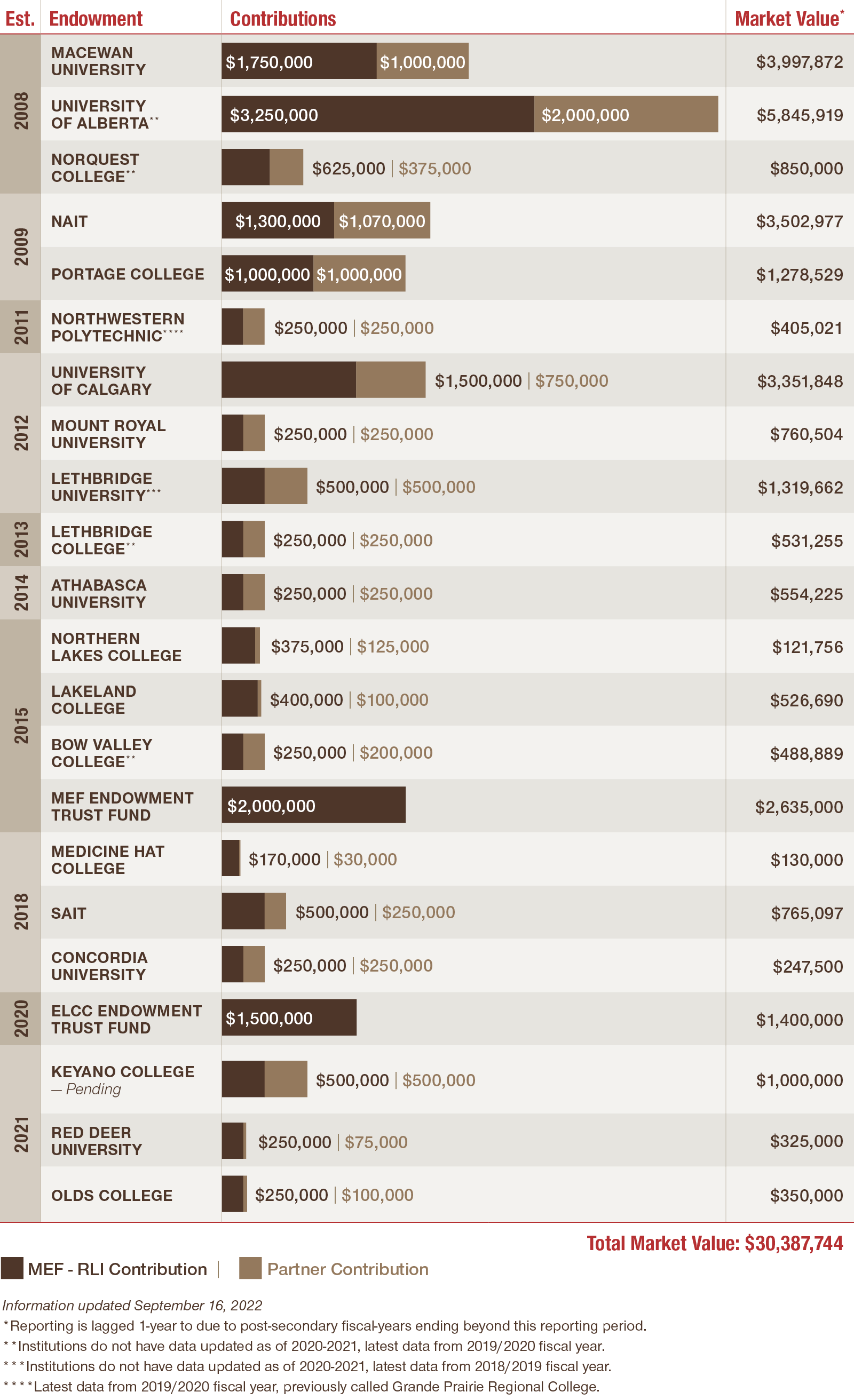 MEF annual reports